What is the NJ QSO Party?
The SJRA participates in the NJ QSO Party each year as a rover station. We operate from all nine Southern counties in New Jersey during the 12 hours of the contest. Look for live updates on our Instagram account!
For the contest, the information that has to be exchanged is as follows:
Callsign, signal report and County Abbreviation (found here) for NJ stations
Callsign, signal report and State or Providence abbreviation.
All DX stations are logged as DX 
In recent years, the SJRA has used a Yaesu FT-991A for HF at 100 Watts. The antenna is a custom made 40 Meter vertical designed by a club member. This custom antenna allows for extremely fast setup and tear down times. 
Look below at this year's Operating Schedule and don't forget to check our Instagram!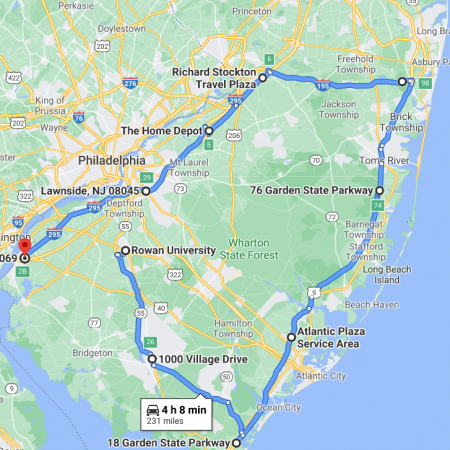 NJ QSO Party- SJRA Member Results
NJ QSO Party- SJRA Operating Schedule 2020